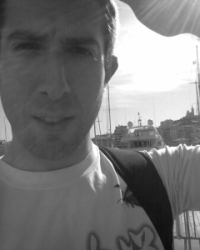 I currently work on the Magenta project at Google. We're trying to teach computers how to create music and other art. Before that, I worked at Smule on music recommendations. And before that, I was a member of David Nister's Augmented Reality group at Microsoft, as part of a small team building a music recognition service.
I received my Ph.D. from the University of Washington for my work with Steve Seitz on organizing community photo collections using computer vision. You might have also heard of MySong, which I worked on at Microsoft Research and has now been transformed into Songsmith. My other academic work is listed here.
You can email me at ian@iansimon.org. Or friend me on Facebook.