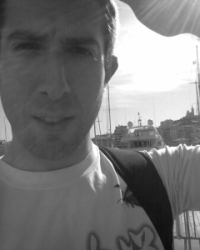 I recently received my Ph.D. from the University of Washington for my work with Steve Seitz on organizing community photo collections using computer vision. You might have also heard of MySong, which I worked on at Microsoft Research and has now been transformed into Songsmith. My other academic work is listed here.
I was a member of David Nister's Augmented Reality group at Microsoft until October 2012, as part of a small team building a music recognition service for Windows Phone. I have now moved from Seattle to San Francisco to work at Smule.
You can reach me at ian@iansimon.org. Or find me on Facebook or track me down in Real Life.